upcoming gigs
Fri 6th March 2020 - Glasgow - Old Hairdressers, Glasgow w/ Cadaver Eyes, Oireachtaigh, Green/Robertson Duo (facebook event) :=D
not sure but i think we will be on tour in france and somewhere else late april :--)?
message deas on let's fapp to ask her about it here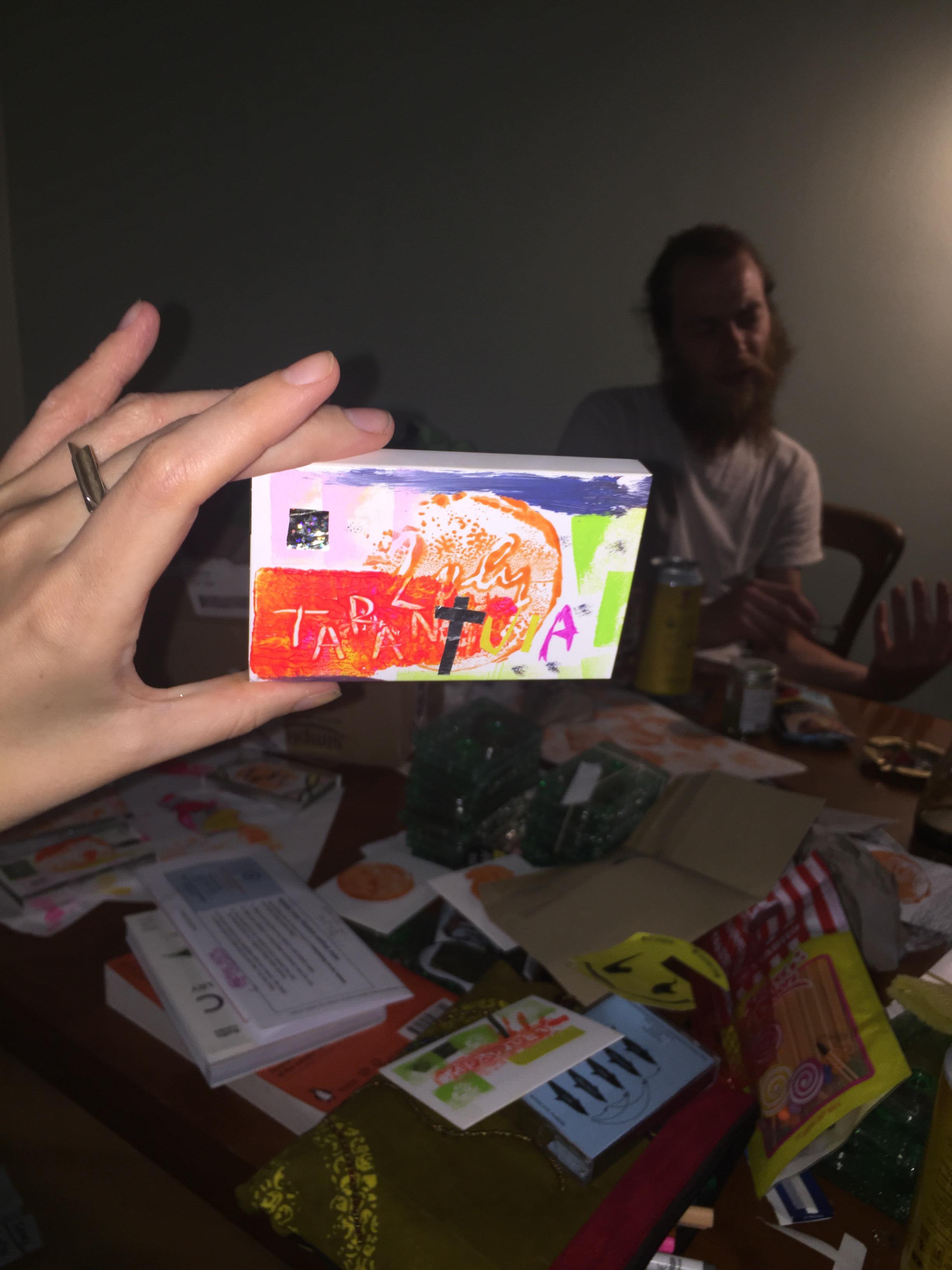 6th july 2019 - bridgeton

people are so crazy
elements
don't quit me
don't quit me
i forget

15th june 2019 - bridgeton

cute
elements
remember
people r so crazy
wild flowers
cigarettes
don't quit me
porridge
sleep

30th march 2019 - bridgeton

keep going + practise + puppy world

11th february 2019 - bridgeton

29th september 2018 - bridgeton

31st march 2018 - bridgeton

7th february 2018 - bridgeton

21st january 2018 - bridgeton

14th october 2017 - bridgeton

at scorpion's for dinner
lololol
sent from my iphone
kitchen mince sprouts

26th august 2017 - bridgeton

returning to widescreen
kitchen sausages

26th july 2017 - bridgeton

two kitchen bedsit
geriatric sovereign vamp

12th july 2017 - bridgeton

saturday night brain-fart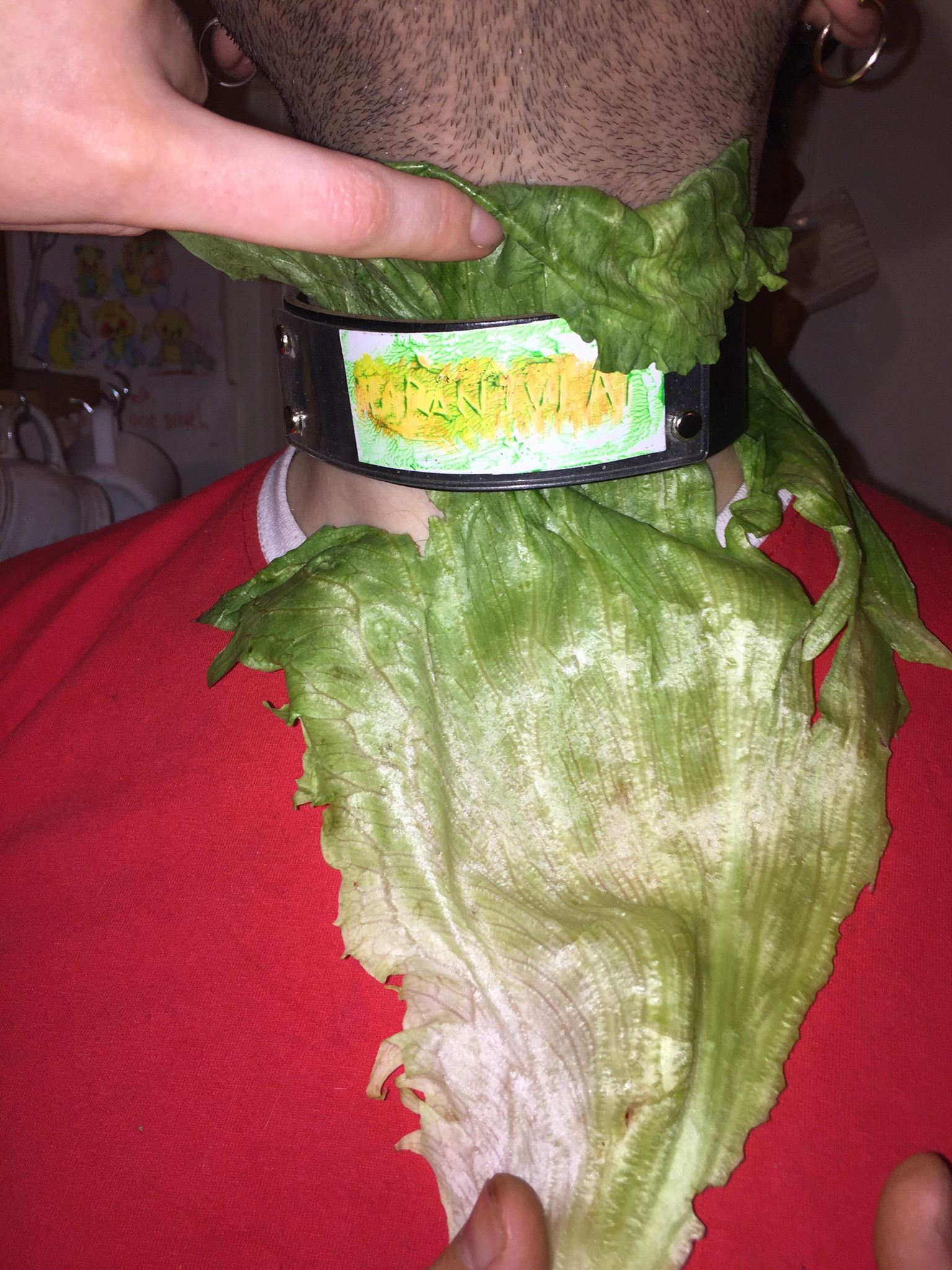 seb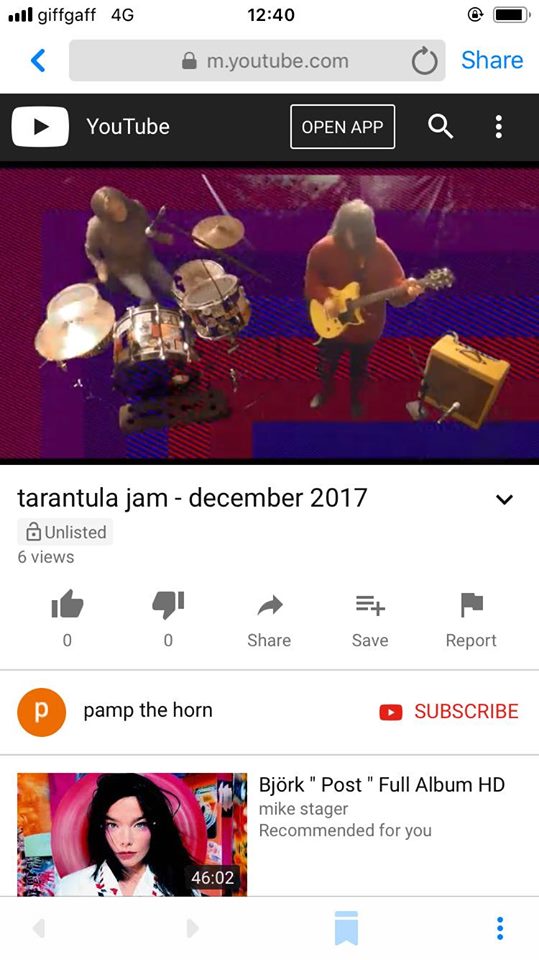 giff gaff are ok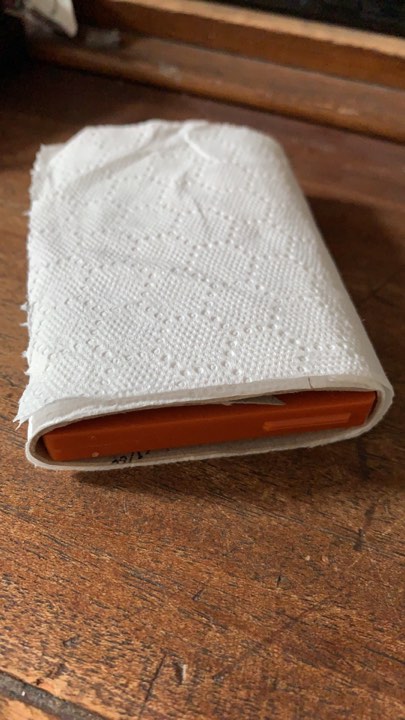 always wipe
happy birthday code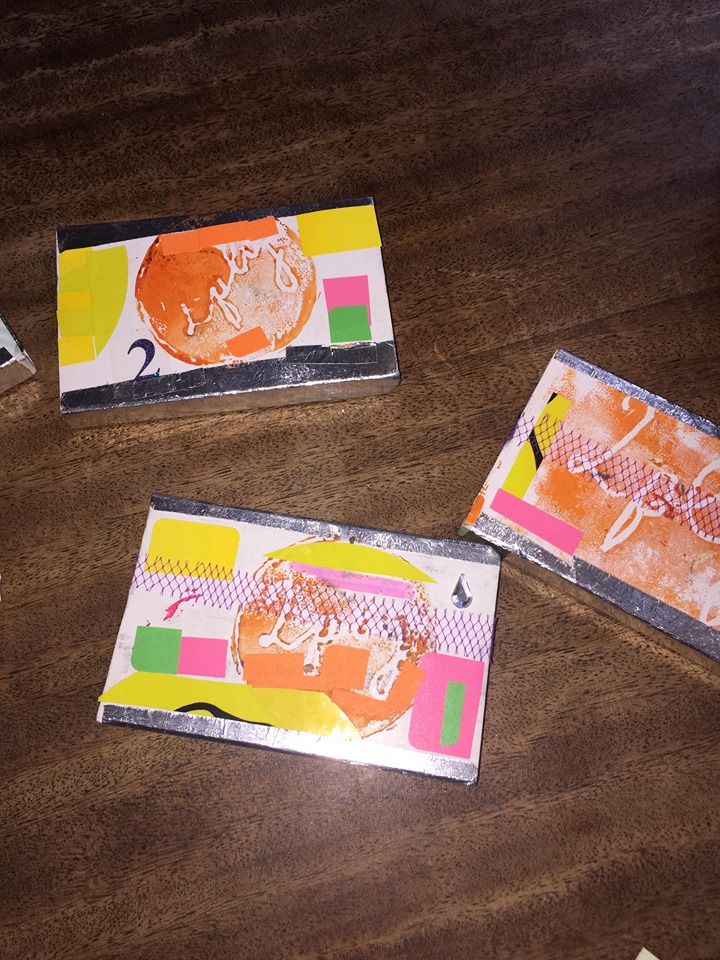 our GLARC tape is now out in all major stores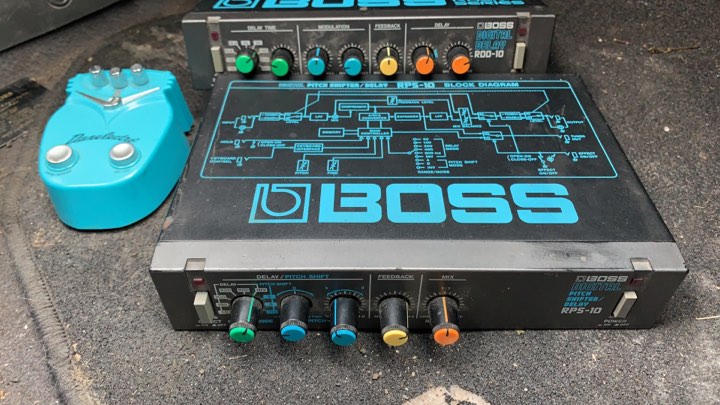 you're not the boss of me now (8)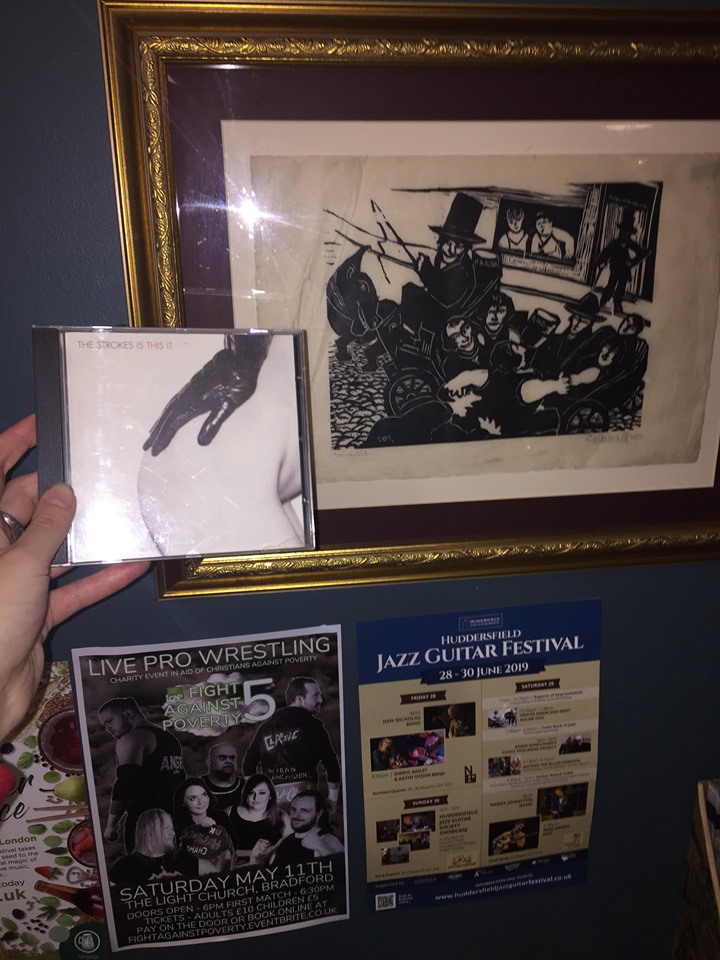 is this etching it?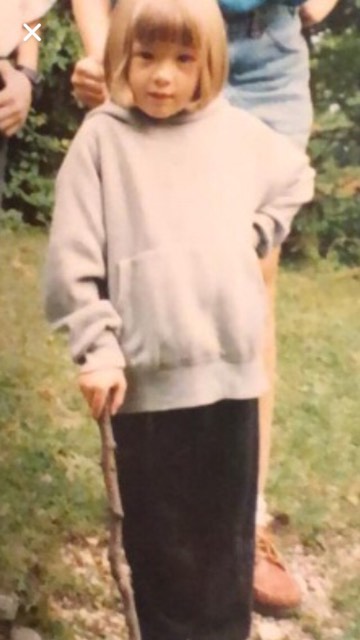 baby seph-y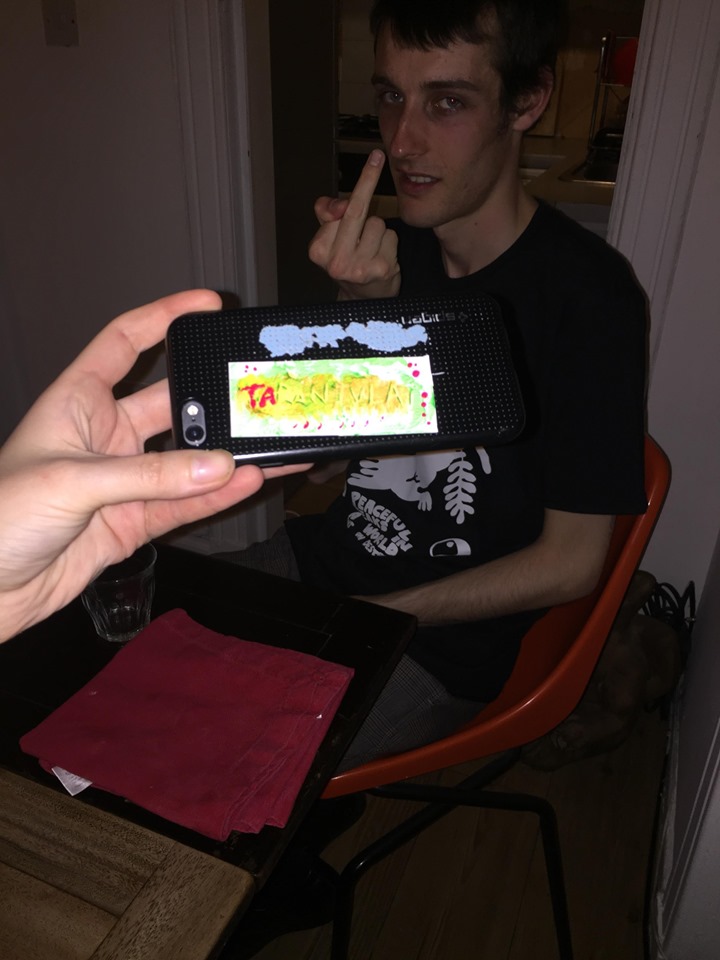 cal is in a hardcore band can you tell by the middle finger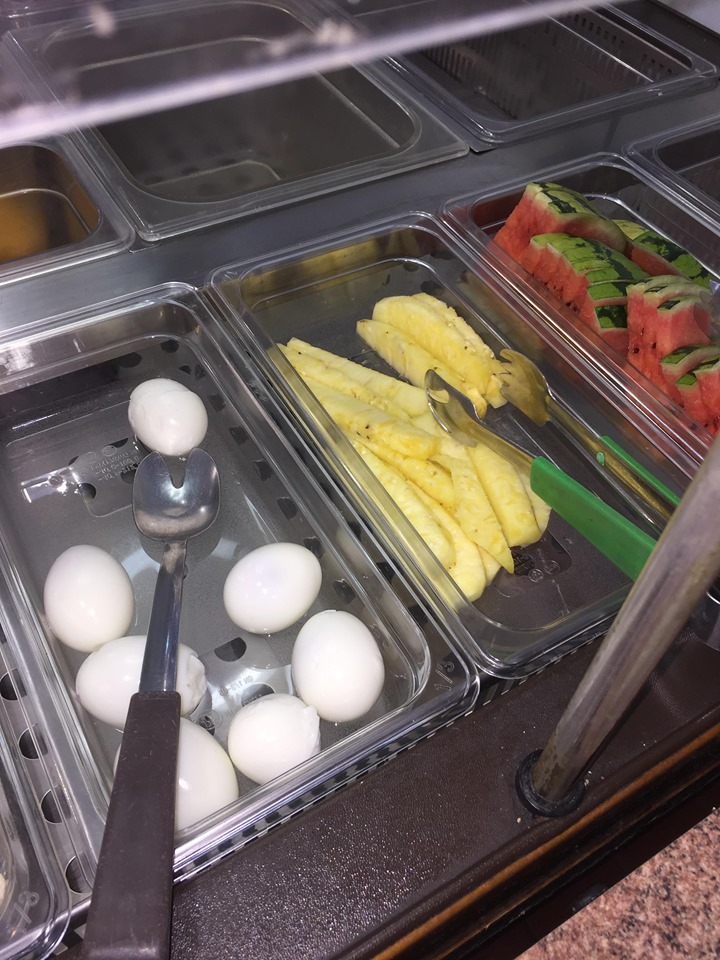 egg salad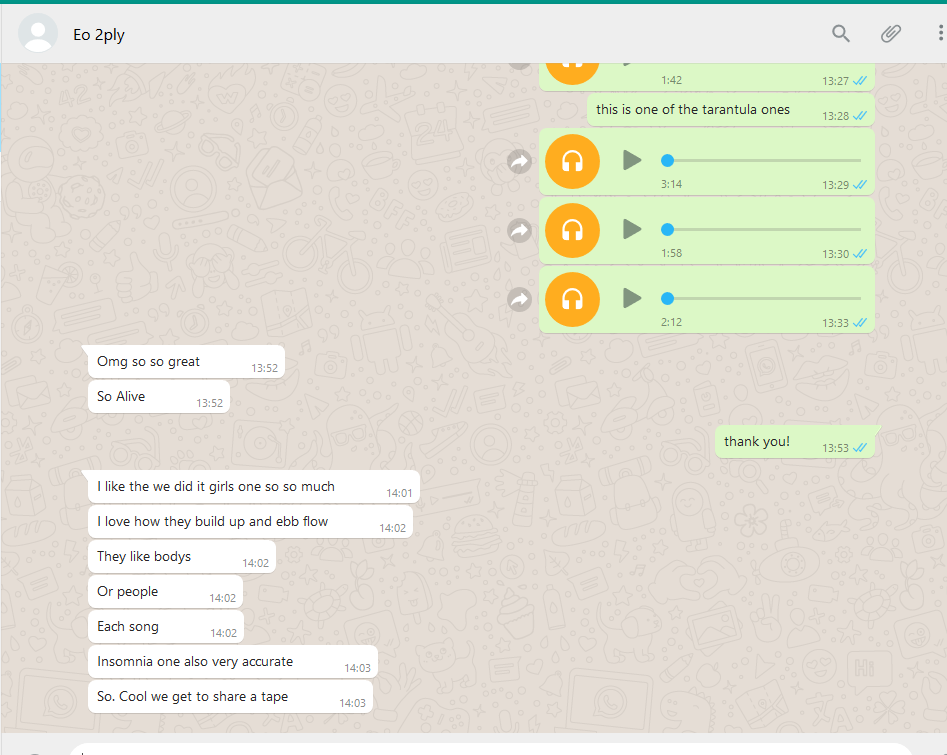 eothen chatten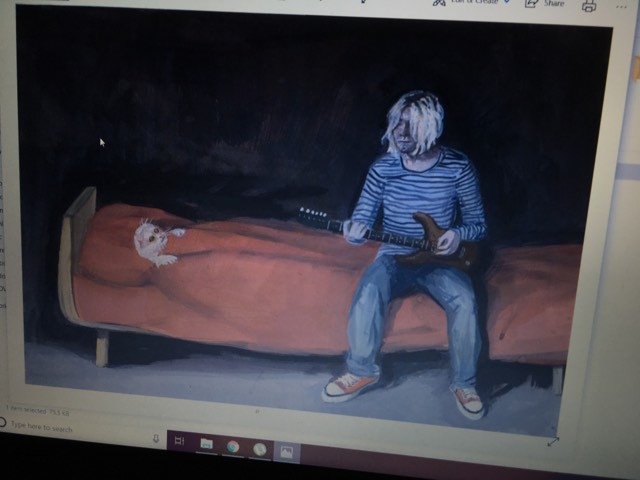 painting tarantula want to own if you want to buy it for us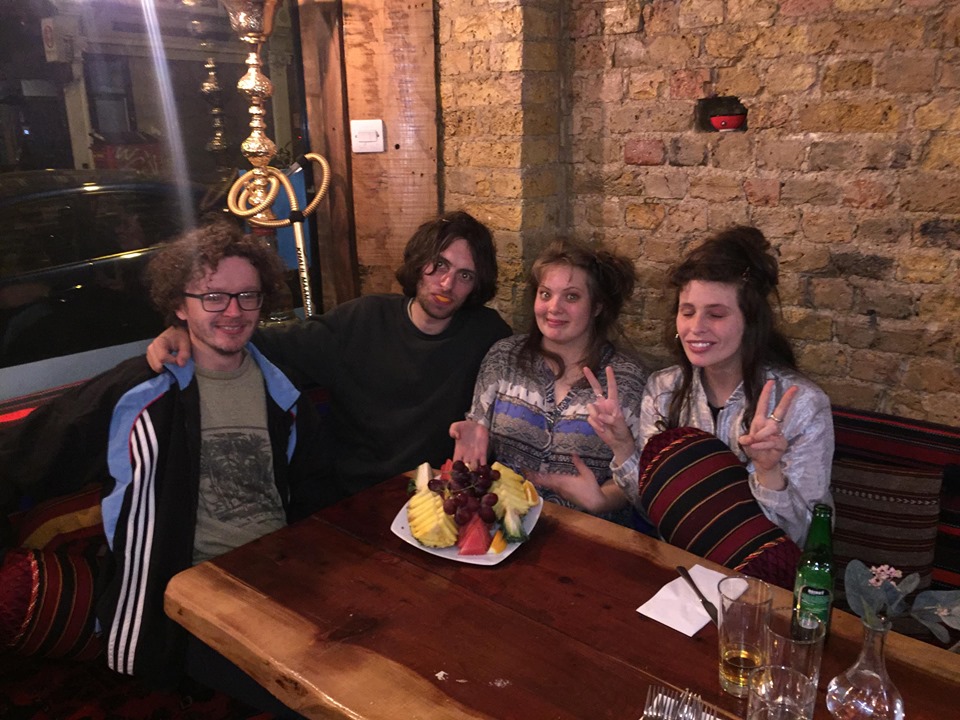 can't remember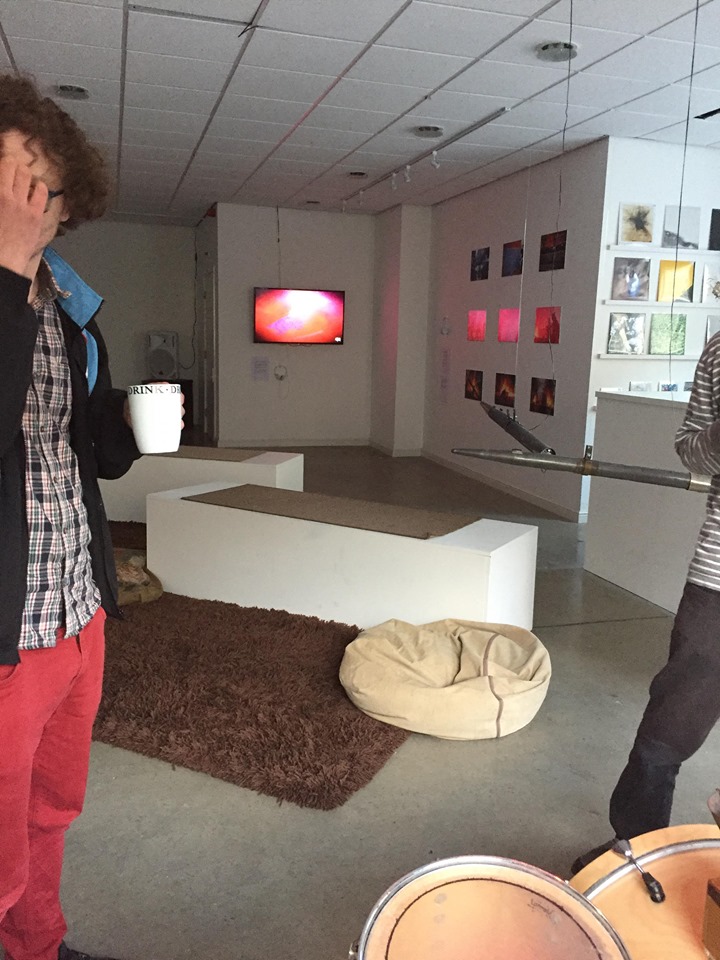 fuse gallery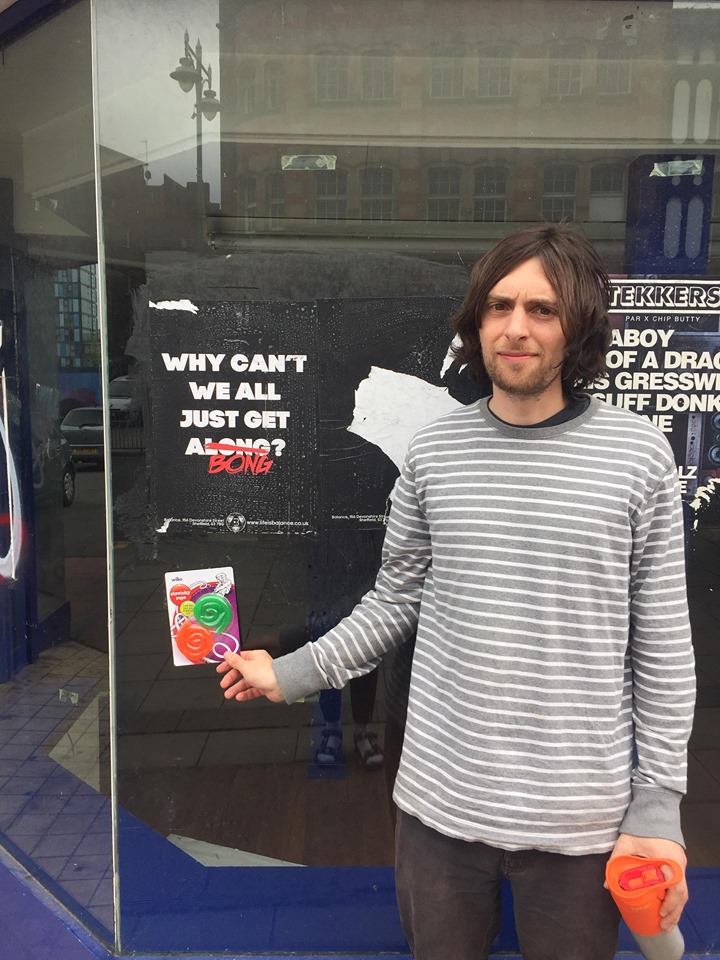 dj deekline - i don't smoke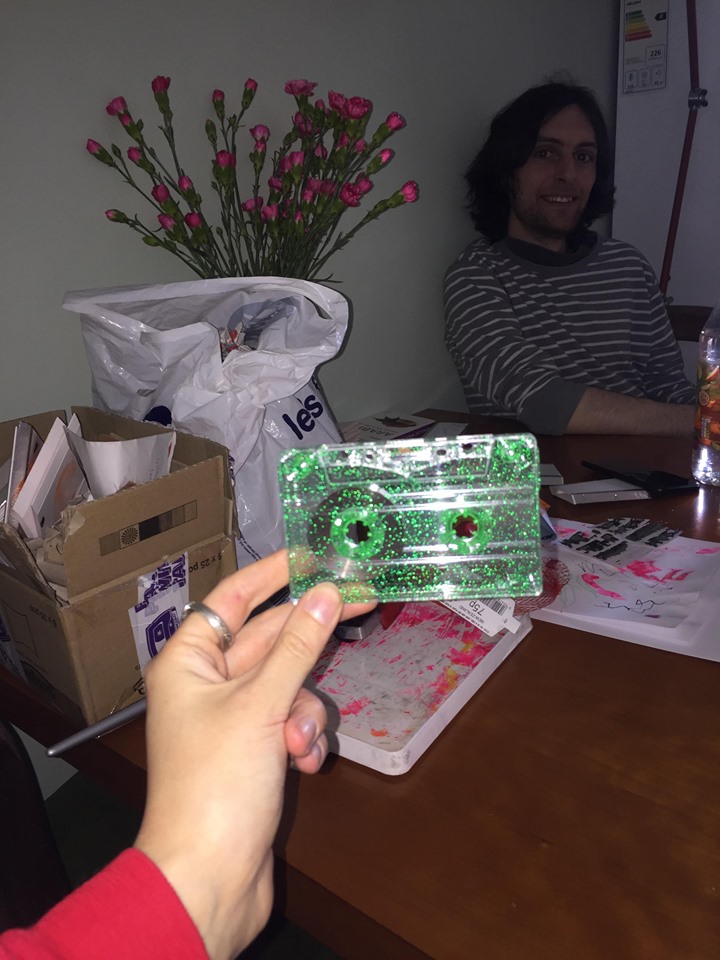 glittery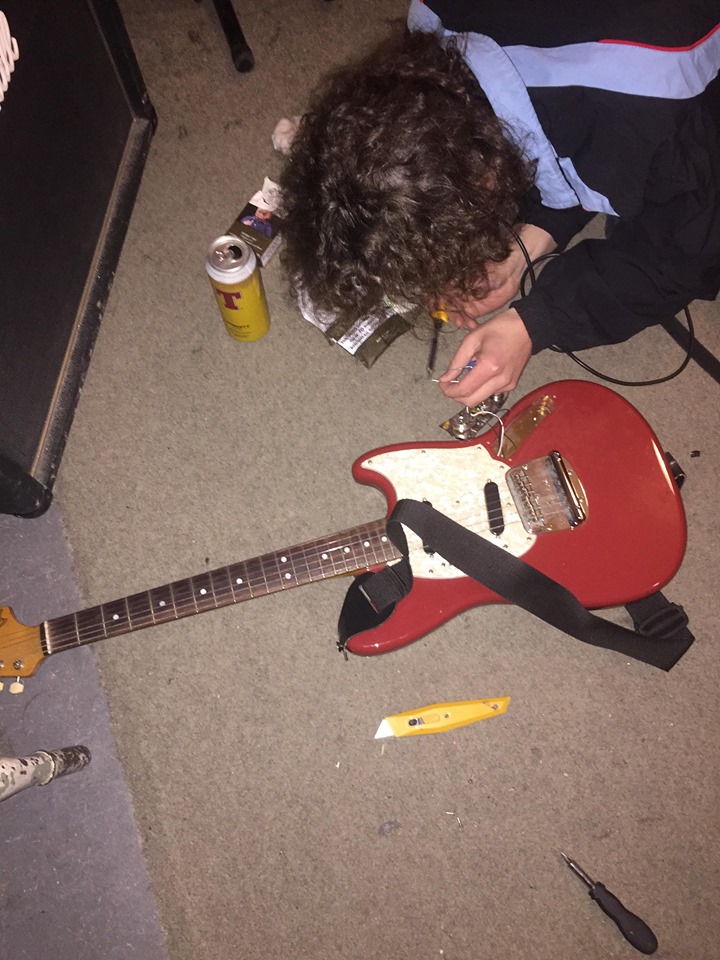 was it ever broke or was the switch just off?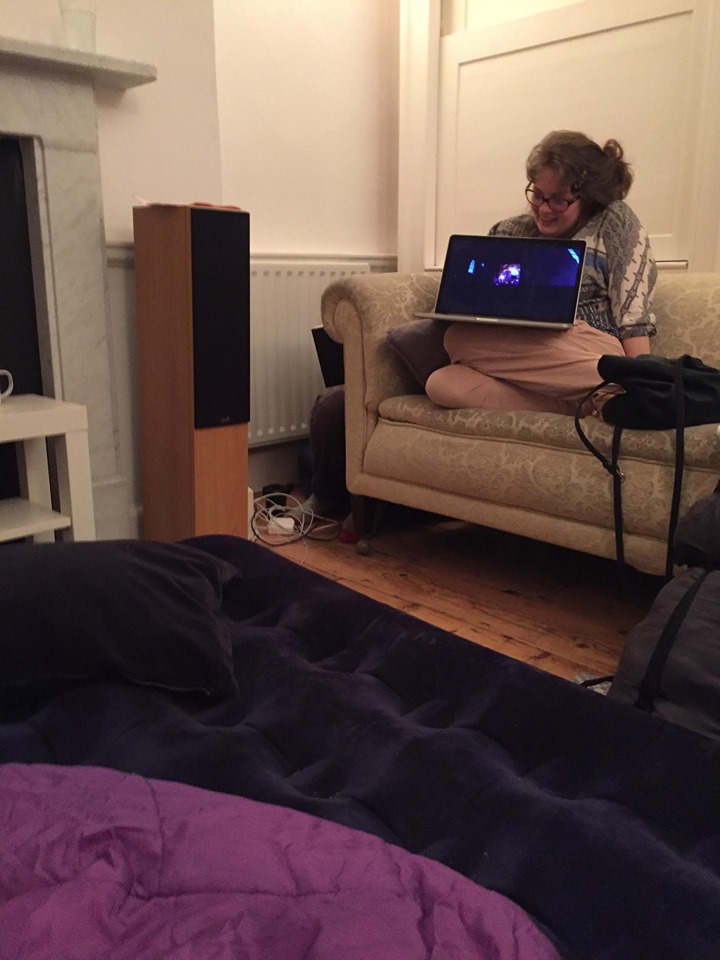 where's rob?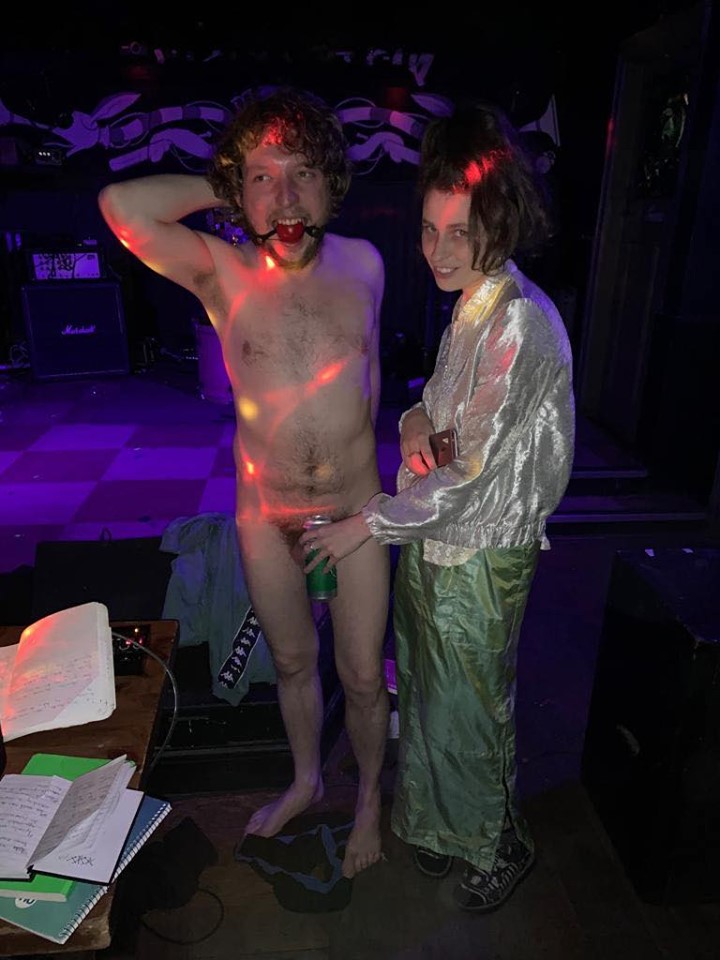 deas dressed up as a heineken can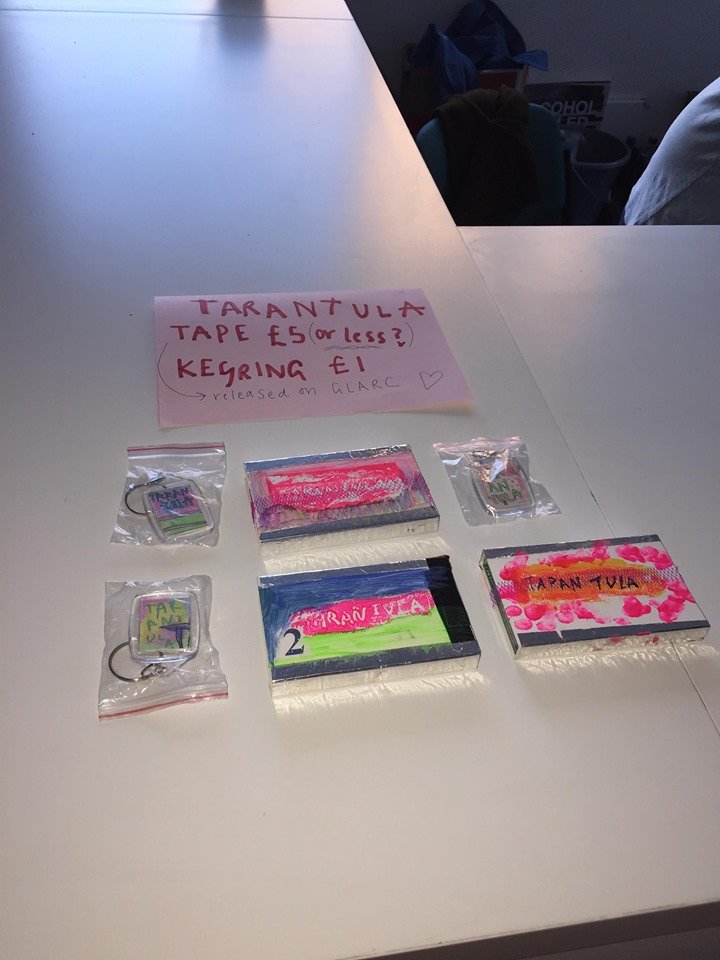 trying to make a quick buck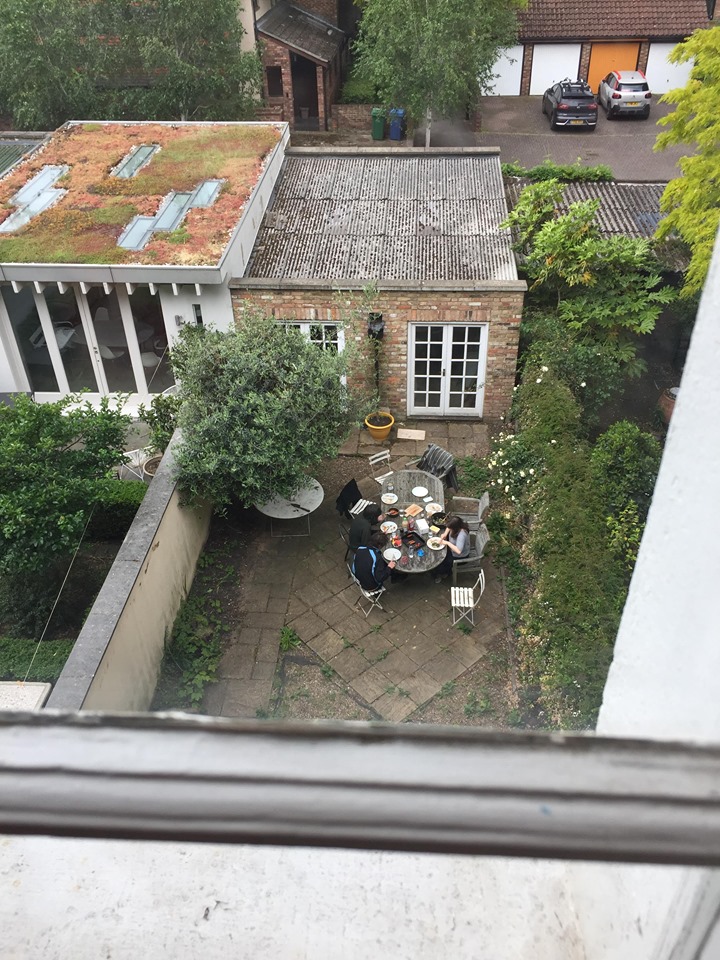 not the highest i've been believe it or not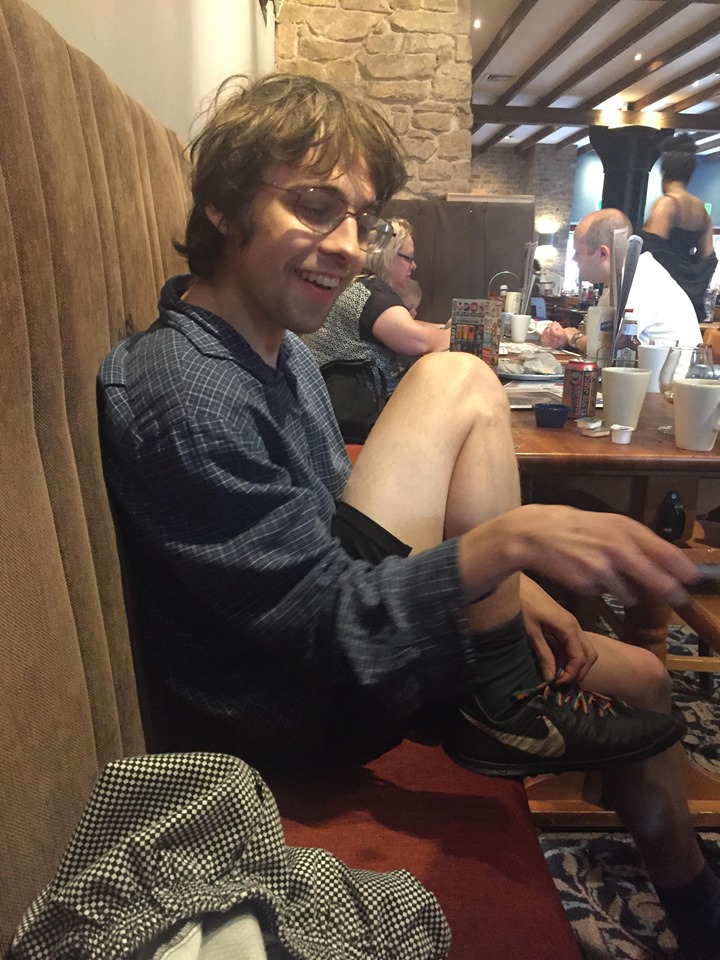 we rate the spoons vegan breakfast 1 star out of 5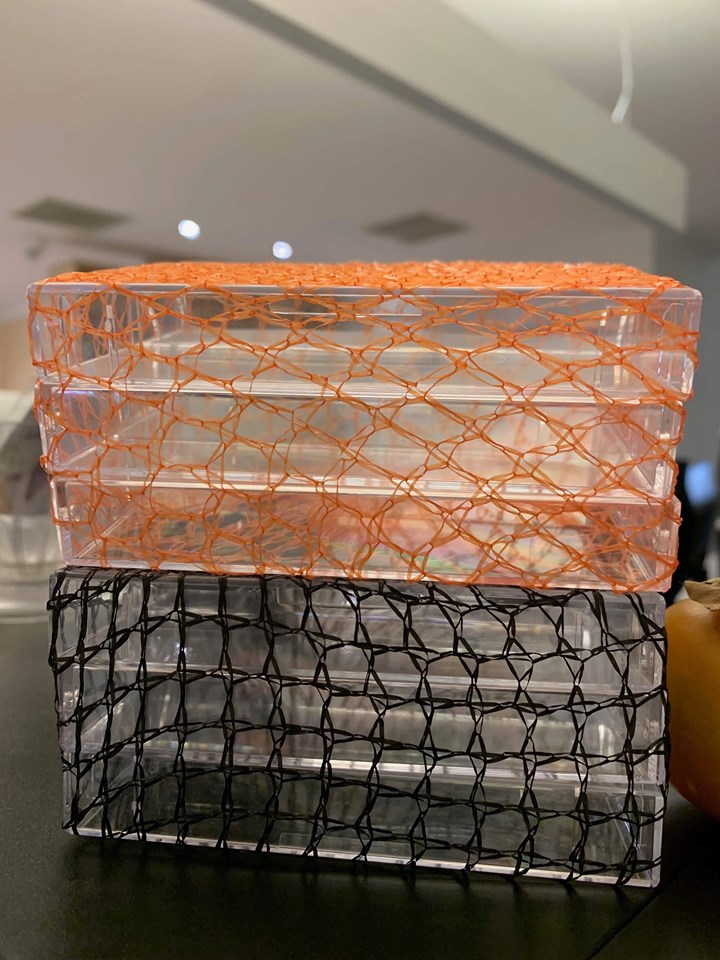 one of your five a day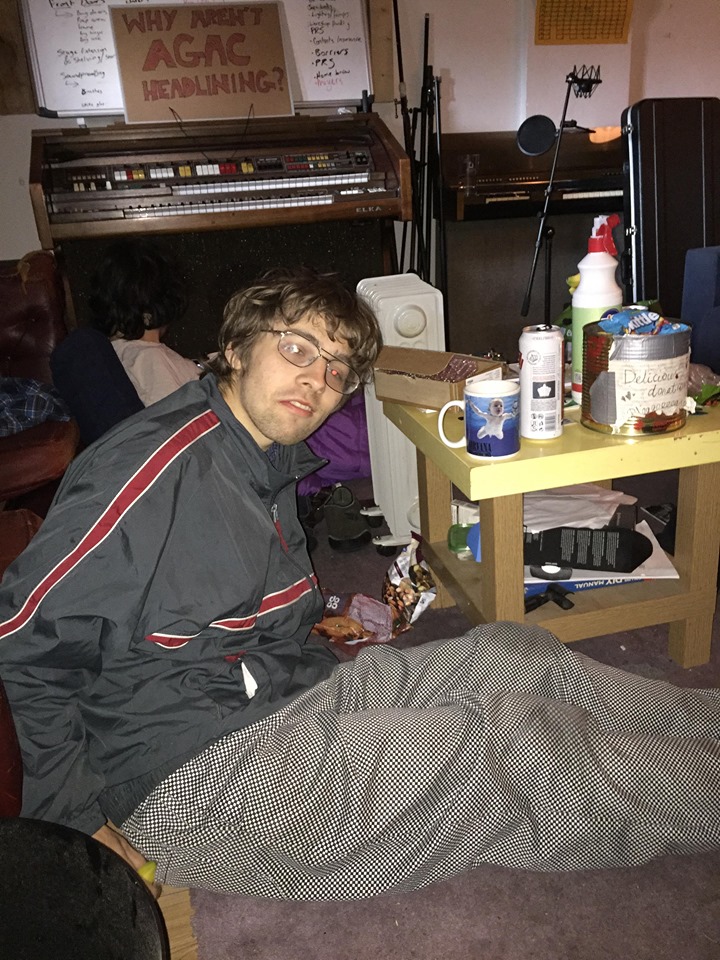 tom reppin nirvana + instant coffee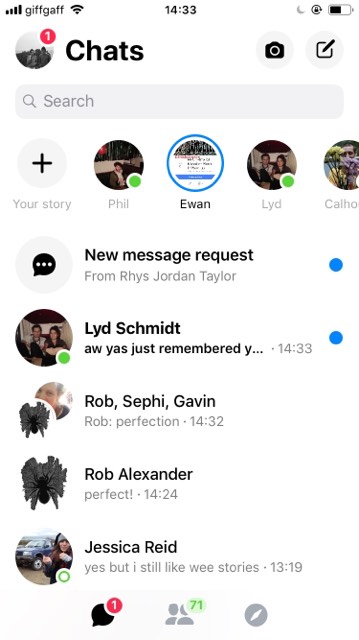 rob the perfectophile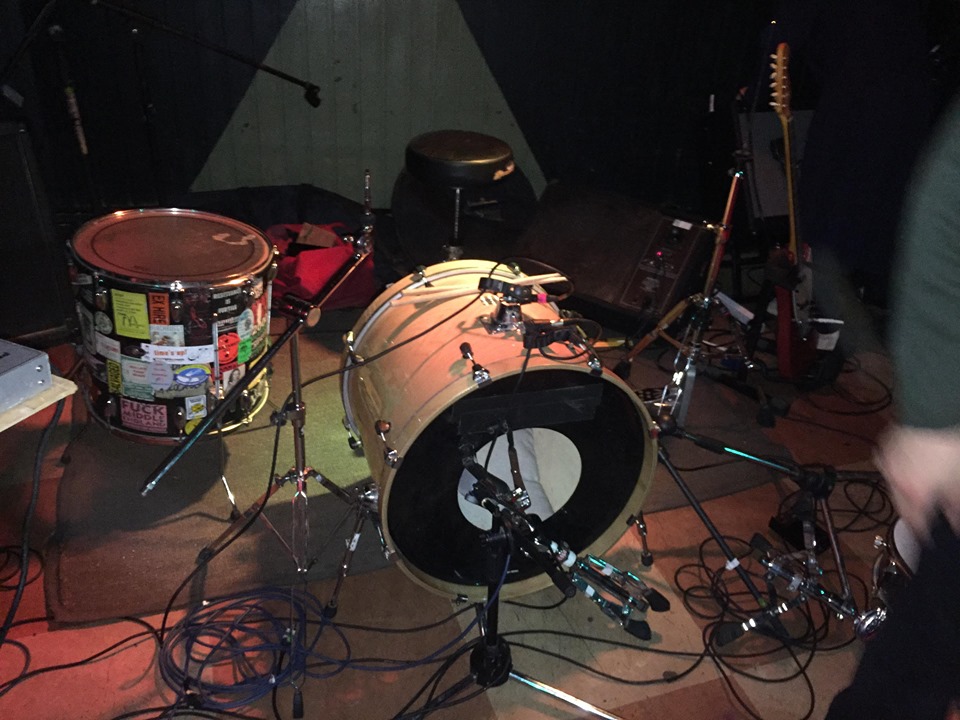 rob's kit post show after he threw it around the stage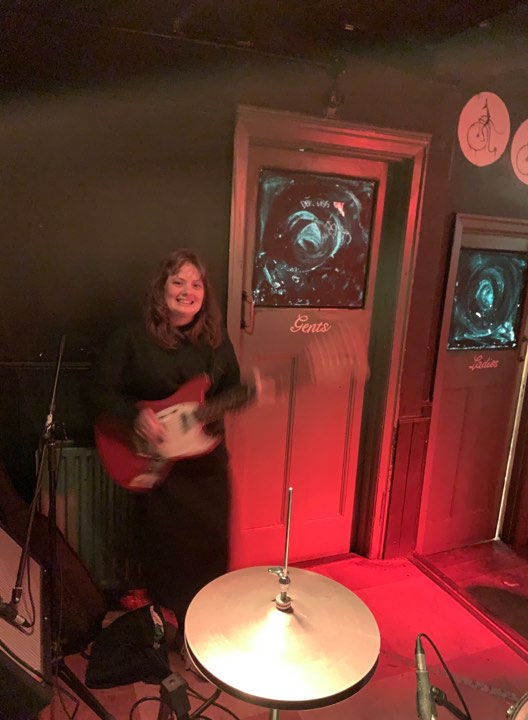 boys in line for tarantula
on stage at stereo's 60th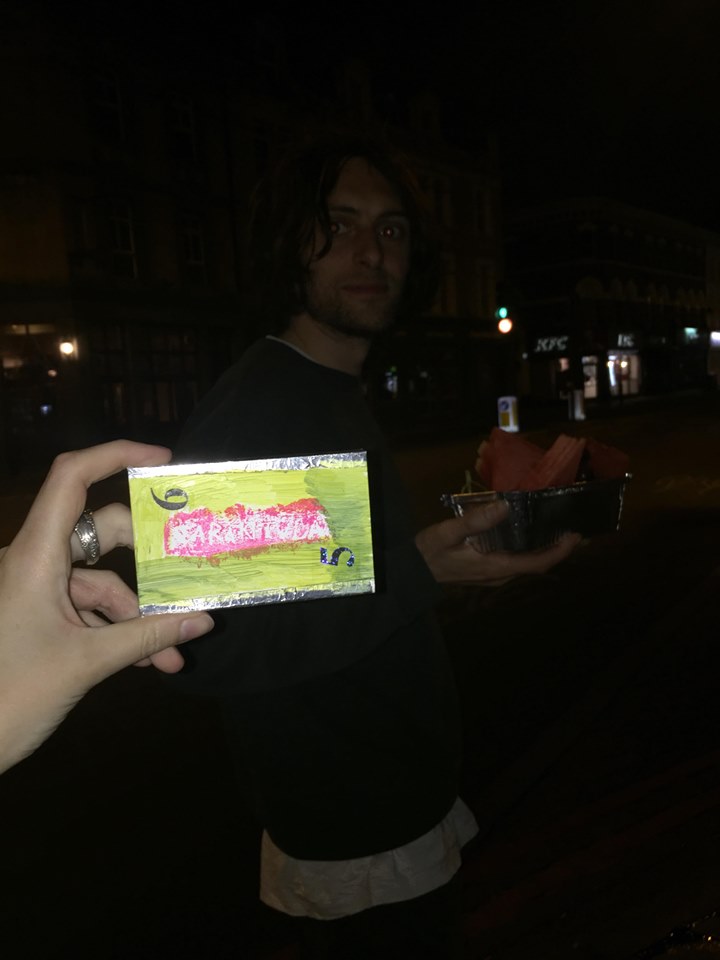 reppin a tape and some fruit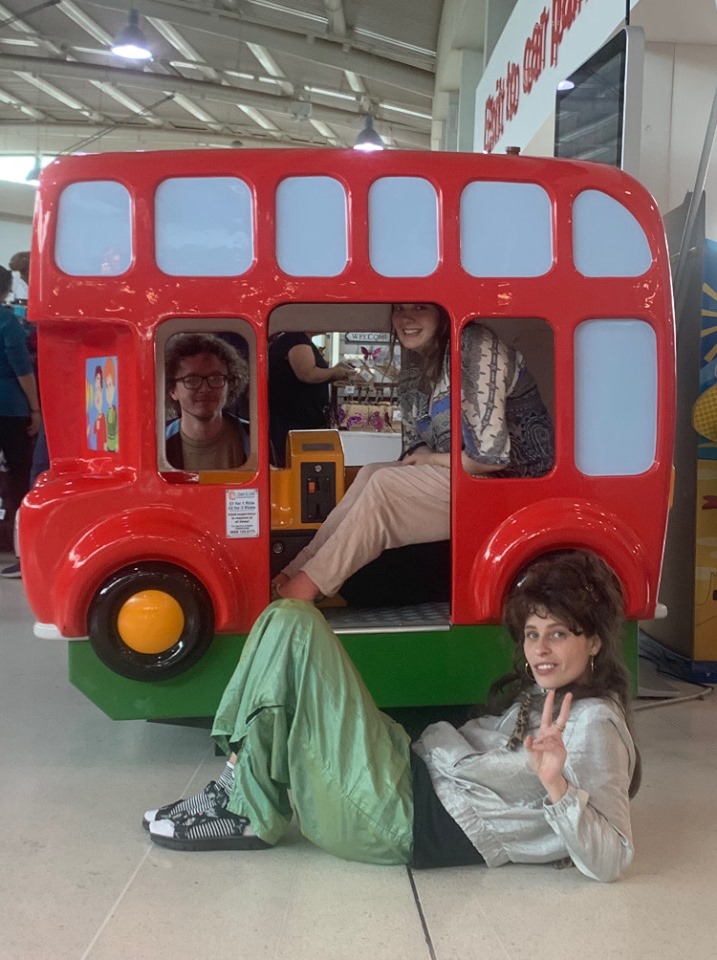 new tour bus rob's upstairs playing video games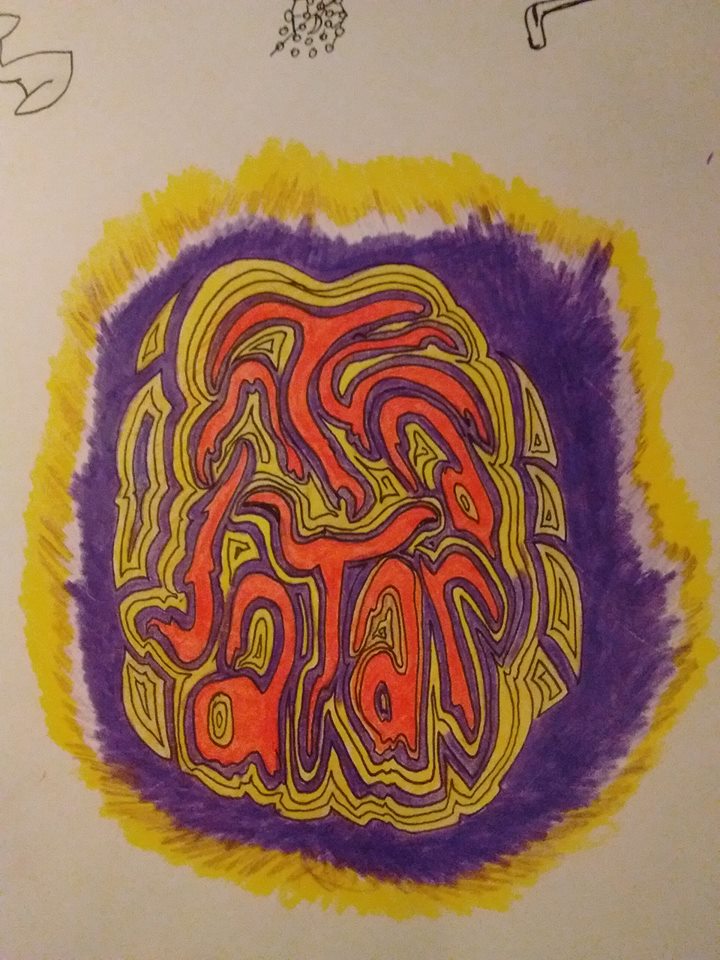 tarantula sack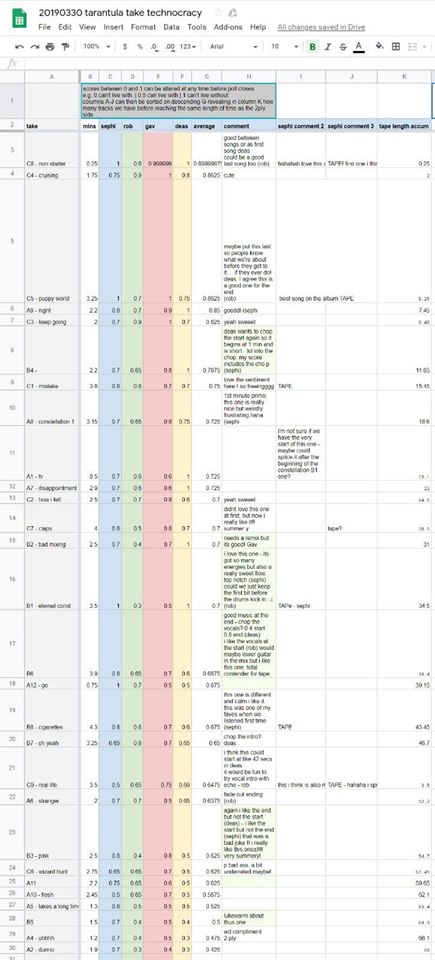 tarantula's technocracy takeover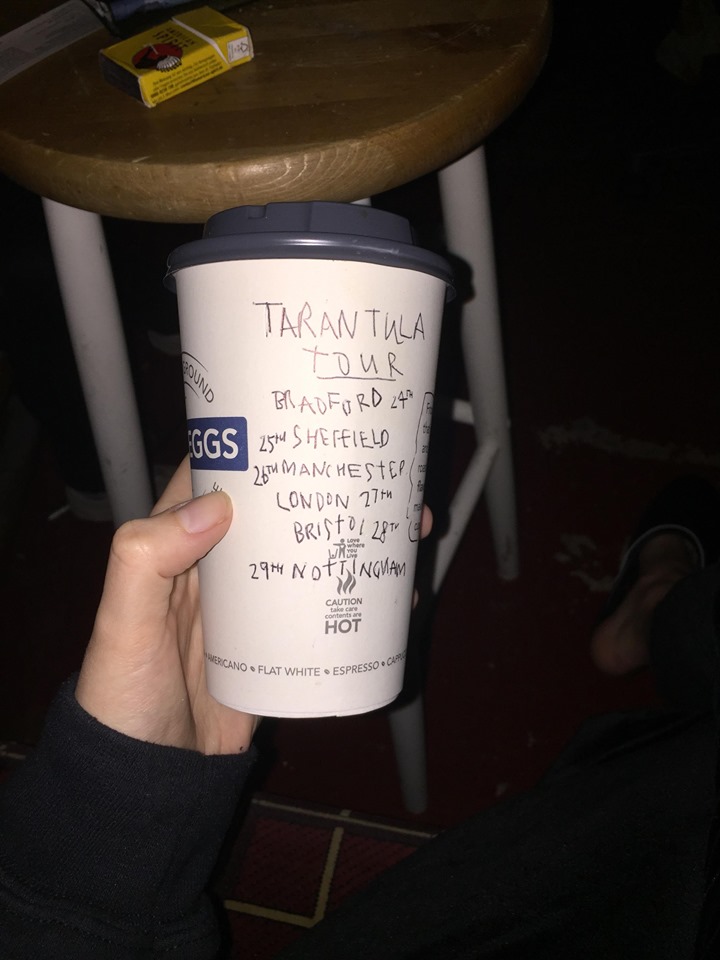 bare greggs in the rehearsal space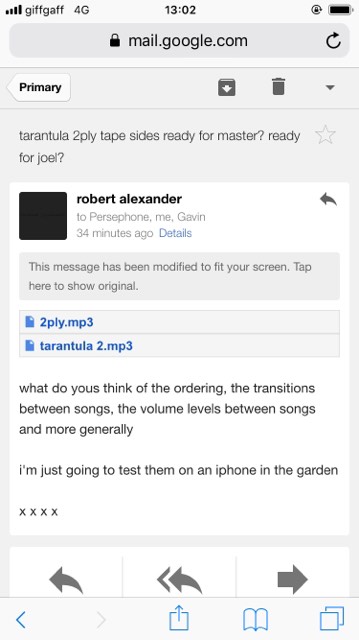 backsweat raised him well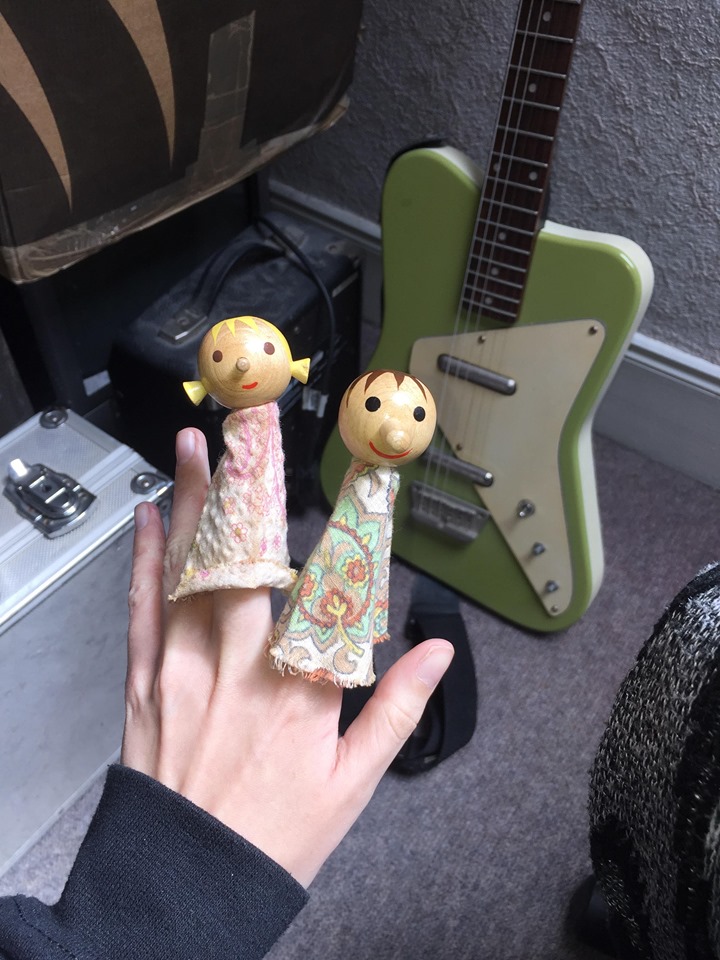 2Ply!
...or is this 2ply?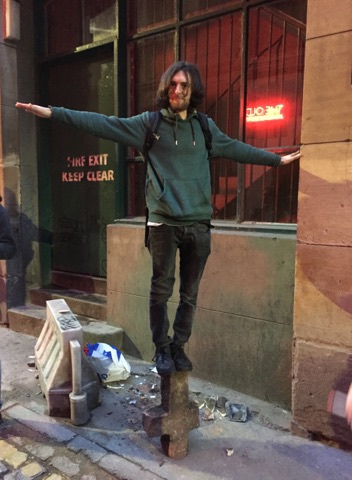 muckin about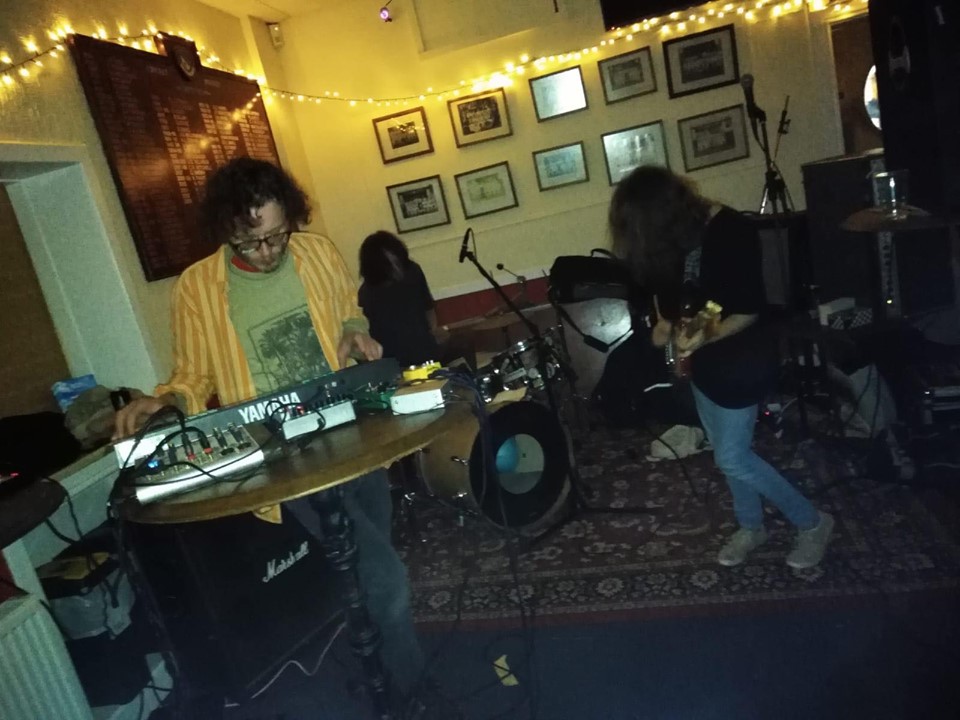 playing at clydesdale cricket club 07/19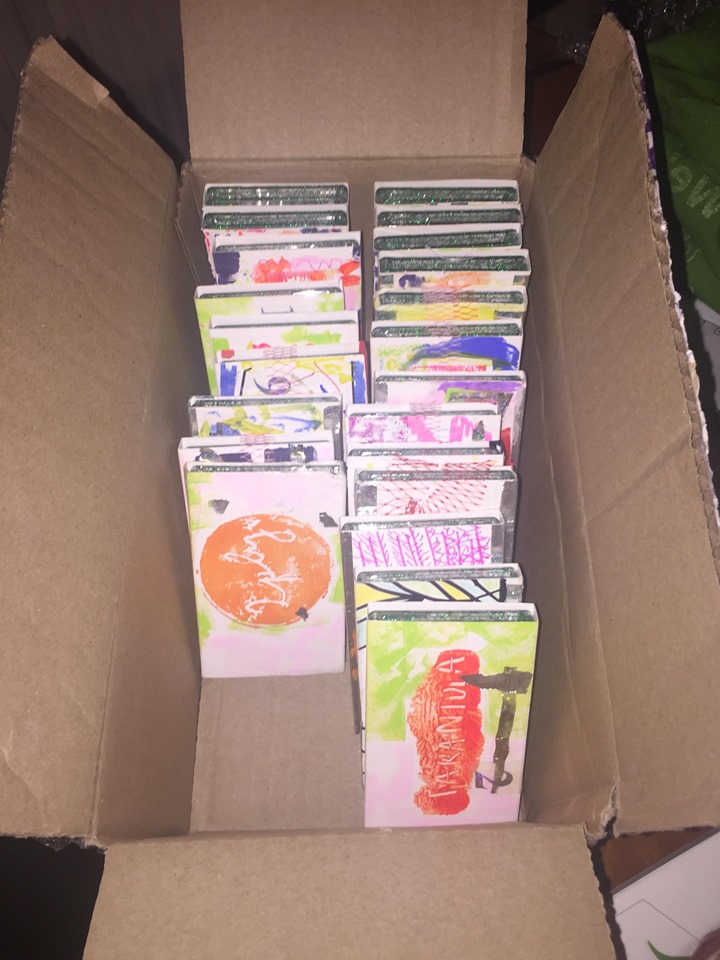 tape my breath away
gigography
Thu 27th February 2020 - Glasgow - CCA Club Room - w/ Eothen Stearn, Rachel Aggs & Lady Neptune
Thu 6th February 2020 - Glasgow - Bar Bloc - w/ Headcleaner
Thu 16th January 2020 - Glasgow - Nice n Sleazys - w/ Galoshins & Menwar Huws
Sun 30th November 2019 - Glasgow - Civic House - INTRUSIVE THOUGHT EP Launch w/ Bratakus, Smack Wizards, ++ new band Leash !!
Sun 10th November 2019 - Glasgow - Old Hairdressers - w/ GUTTERSNIPE & PETE UM :--)
Fri 25th October 2019 - Glasgow - African & Caribbean Centre - HEALTHY HALLOWEEN w/ cooked dinner & DJ MARCELLE 8--0
Sat 17th August 2019 - Glasgow - Hug & Pint w/ Otherworld & Reality Guest (more info)
Sat 3rd Aug 2019 - Glasgow - Old Hairdressers w/ Spinning Coin ((( more info here!! )))
Wed 17th July 2019 7pm (feat. mani motta from Bamya!) - Glasgow - 13th Note w/ Dr VZX Moist & Fuck Punks (more info)
Sat 13th July (feat. tom peacock!!) - Glasgow - Rum Shack w/ Dick 50, Tony Morris (more info)
Tue 2nd Jul 2019 - Glasgow - 2ply/tarantula Split Tape Launch! @ Clydesdale Cricket Club, Southside w/ 2ply, Smack Wizards, Hag Ätë & Dj Rachel Aggs (pay whatever Vegan BBQ provided by GREENCITY WHOLEFOODS COOP) (more info)
Wed 29th May 2019 - Nottingham - The Chameleon w/ Acid Cannibals & Headcut (info)
Tue 28th May 2019 - Bristol - The Old England w/ Bad Tracking & Akywra (more info)
Mon 27th May 2019 - London - St Pancras Old Church w/ Ana Da Silva + Phew (info)
Sun 26th May 2019 - Manchester - Peer Hat w/ Historically Fucked & Handle (info)
Sat 25th May 2019 - Sheffield - Delicious Clam w/ Saif Mode, Turtle's Breath, Feudalism Now!, Basic Switches, Article 420 (more info)
Saturday 16th February 2019 - SPITE HOUSE at Glasgow Autonomous Space, Glasgow w/ Pet Crow, Slumb Party & Rapid Tan (more info)
Wednesday 28th November 2018 - GLARC at The Pipe Factory, 42 Bain Street, G40 2LA, Glasgow w/ Ecco, Happy Landings, Polly Parton (more info)
Saturday 24th November 2018 - GAS, Glasgow w/ Jacken Elswth, Sarah Kenchington, Um Zimbre Limp
16thst September 2018 - 13th Note, Glasgow w/ Bratakus, Intrusive Thought & Vidiv (more info)
1st September 2018 - Glasgow Autonomous Space w/ Bamya, Dr. VZX Moist & Ferramoans (more info)
11th August 2018 - Glasgow Autonomous Space w/ Rocky Lorelei, Banana Oil & Sweetheart (more info)
12th May 2018 - Stereo Birthday Party, Stereo, Glasgow w/ Happy Meals, Kelora, Otherworld (info)
12th April 2018 - Glasgow Autonomous Space, 53 Kilbirnie Street, Glasgow w/ Mentira, Comfort (info)
3rd March 2018 - Old Hairdressers, Glasgow. all-improv w/ Yerba Mansa, Ego Depletion & Banana Oil (info)
2nd March 2018 - Stereo Birthday Party, Stereo, Glasgow w/ Happy Meals, LAPS & Kelora (info) - POSTPONED DUE TO SNOW
28th February 2018 - The 78, Kelvinhaugh Street, Glasgow w/ Still House Plants & Dr. VZX Moist (info) - CANCELLED DUE TO SNOW
15th February 2018 - Nice n Sleazy, Glasgow w/ Antique Pony & Mugstar (info)
21st December 2017 - Stereo, Glasgow
w/ Herbert Powell, First Temple of the Atom & VIDIV (info)
30th November 2017 - Old Hairdressers, Glasgow w/ historically fucked / bad aura
13th September 2017 - Old Hairdressers, Glasgow
In Tandem - free entry (info)
13th August 2017 - Old Hairdressers, Glasgow
w/ Fritz Welch & Katie Oswell Duo, Noma, Java Delle & Simon Jones Duo (info)
18th july 2017 - Bar Bloc, Glasgow w/ iSolar, Dirt Brooks & the Fetishes
30th june 2017 - The Old Hairdressers, Glasgow w/ Sumshapes, The Gymnastic Band & DJ Cypress Phil
journal
2019-05-29 Tour is now over. thank you to everyone who came to the shows.
wE HAVE a list of extra special THANKS:
thank you to the Lebanese restaurant who gave us the free fruit salad! Thank you to Luca for buying a keyring/making us all tea/playing the rhyming game/introducing us to slam dump/giving us two big blow up beds, Tom Peacock from Sweetheart for staying with us, taking us for breakfast and being enthusiastic about performing with Tarantula, Callum from Delicious Clam for organising the show, playing at the show and doing the sound. Thanks to American Matt from Upset the Rhythm for giving a shit when we needed to carry our gear inside and had no time, the old man at the service station for filling Rob and Sephi in on his marital exercise regime, Duncan's long lost dad aka the sound engineer from the Peer Hat, Lyndsey: the dancing woman from Manchester who loved The Strokes almost as much as Sephi and Déas, Dave and Helen's kid Alex for his entertaining "I DON'T WANT TO BE CALLED A CHILD" morning wake up call, Jo from Sheffield for not coming down to the show but still being the soundest person at it. + finally the waiters from Bus Stop Cafe (Manchester) and Sheffield Wetherspoons for bringing the chips & beans to our table with bigbig very friendly faces. Love you all forever; don't pay just ram it.